'Ignorance is a bliss.'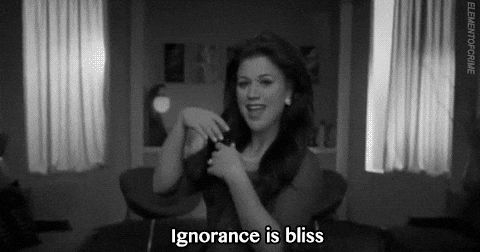 I never knew how important this phrase would become in my life when I first heard it.
I for one always was a curious cat.
I would Google anything and everything.
I would ask questions and question that question again.
But now that I am growing up I often find myself cursing this habit of mine.
I have to stop myself for searching and poking my nose into things.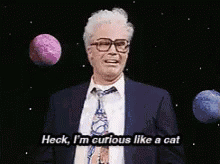 It is the most difficult thing for me to do but now I have realized that I need to do this.
I need to stay in that bubble of protection I always had.
It's not that I do not want to learn and grow.
I would rather learn that stay stagnant.
But learning now scares me.
Learning actually terrifies me.
One never know what he/she might end up learning.
And where that learning would take you.
Learning to me in now like a black hole.
Just like a black hole when you enter into it you would get lost into the void of it.
You would learn about the things that you never knew even existed.
You would start hating the world that you are now a part of.
You would question one thing and then everything.
And would often end up with no answers.
You would feel lost and not found.
You would end up questioning your existence even.
You would slowly start disregarding religion.
Your beliefs would no longer hold any value.
You will feel that you have no value.
And what is a person without any value in this world.
I am not saying that learning is not good.
I am not saying that one should stop learning due to the fears that I have just shared.
Maybe this all would intrigue one and they would just want to know more and more.
But what I want to tell is…
Be careful where you poke your nose into because you never know what you might find yourself into.
Learning is as dangerous as it is beneficial.