They say music feeds the soul.
And sometimes I realize that this is true to a certain level.
For the last few days I have been listening to Coke Studio.
Now for the ones who have no idea what Coke Studio is?
Coke Studio is basically a Pakistani Musical television series.
It features studio performances of various stars from all around Pakistan.
The said music stars are established while some are emerging and a few even debut themselves.
It was first launched in 2008 and this year is airing its last and final season, Season 10.
Which we are pretty sad about.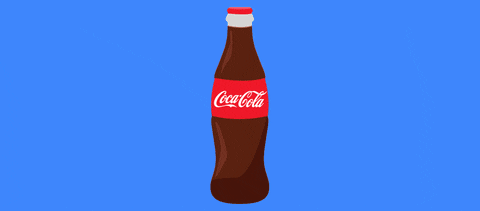 Coke Studio aims to combine any type of music that is listened in Pakistan as well as all around the world.
They feature Traditional, Classical, Folk, Sufi, Ghazals as well Qawwalis.
Yet they do not stop there as you can even hear Hip hop, Rock and Pop music released by them.
It also features songs in different regional languages and promotes multiculturalism present in Pakistan.
As I mentioned before I was and am listening to Coke Studio and am certainly obsessed.
There are certain songs that have made a special place in my heart and I just cannot get them out of my head.
Therefore I thought why not share it with my readers too.
Well the first one I am absolutely obsessed is …
1. Paar Chanaa De.
This song is a Indie-Rock based on the story of two lovers who do not end up together.
It is a soulful song full of melodious beats and truly catchy lyrics.
2. 
Washmallay.
This is a pretty upbeat Balochi song which would surely put you right in the dance mood.
3.
Chehra.
This song is a melodious composition which will set you in a romantic mood.
4. Shakar Wandaan Re
This is another upbeat which will surely make you dance and sing along to it.
It was also featured in the movie 'Ho Maan Jahan'.
5.
Za Sta Pasha Mayam.
This is one of my absolute favourite Pashto song and it never fails to settle and make its place in my heart.
6.Pani Da Bulbula
Pani the bulbula is like a children's poem and its amusing to listen.
Yet it gives off a very strong message of how short life is and you should live it to the fullest.
7.Rockstar
This song is sure charge you on.
It is absolutely a party song with all the right beats that you can move to.
Zafar hits all the right notes and surely has a command on his voice.
8.Aaj Jane Ki Zid Na Karo
This song is basically the newer version of its old one and very popular within the people.
This song is lyrical and you are easily dedicate to your lover who is all ready to go just to make them stay for a little longer.
9.Aye Rah-e-Haq Ke Shaheedo
This song is a collab of various singers paying tribute to the soldiers who sacrificed their lives in protecting our country.
10.Ala Baali
This is an Arabic song which is infectious, fun and addictive.  It captures sentiments in not only arabic but Urdu and Punjabi as well.
11.Aaya Laariye.
This song is a collaboration with an upbeat track, It showcases a perfectly mixed fusion of funk and rock. It begins seemingly subdued ballad but then turns into a catchy tune that gives off a traditional feel of a wedding song.
12. Descent To The Ocean Floor.
And to finally finish this blog with i present you with a soulful piano piece that will surely take you in an another realm and make you loose yourself in music.
It is is sure to relax you and keep your stress away.
Well these were the few of the coke studio songs i really do enjoy listening to and i really hope that you will too.